Psych Tests Using the RPD-320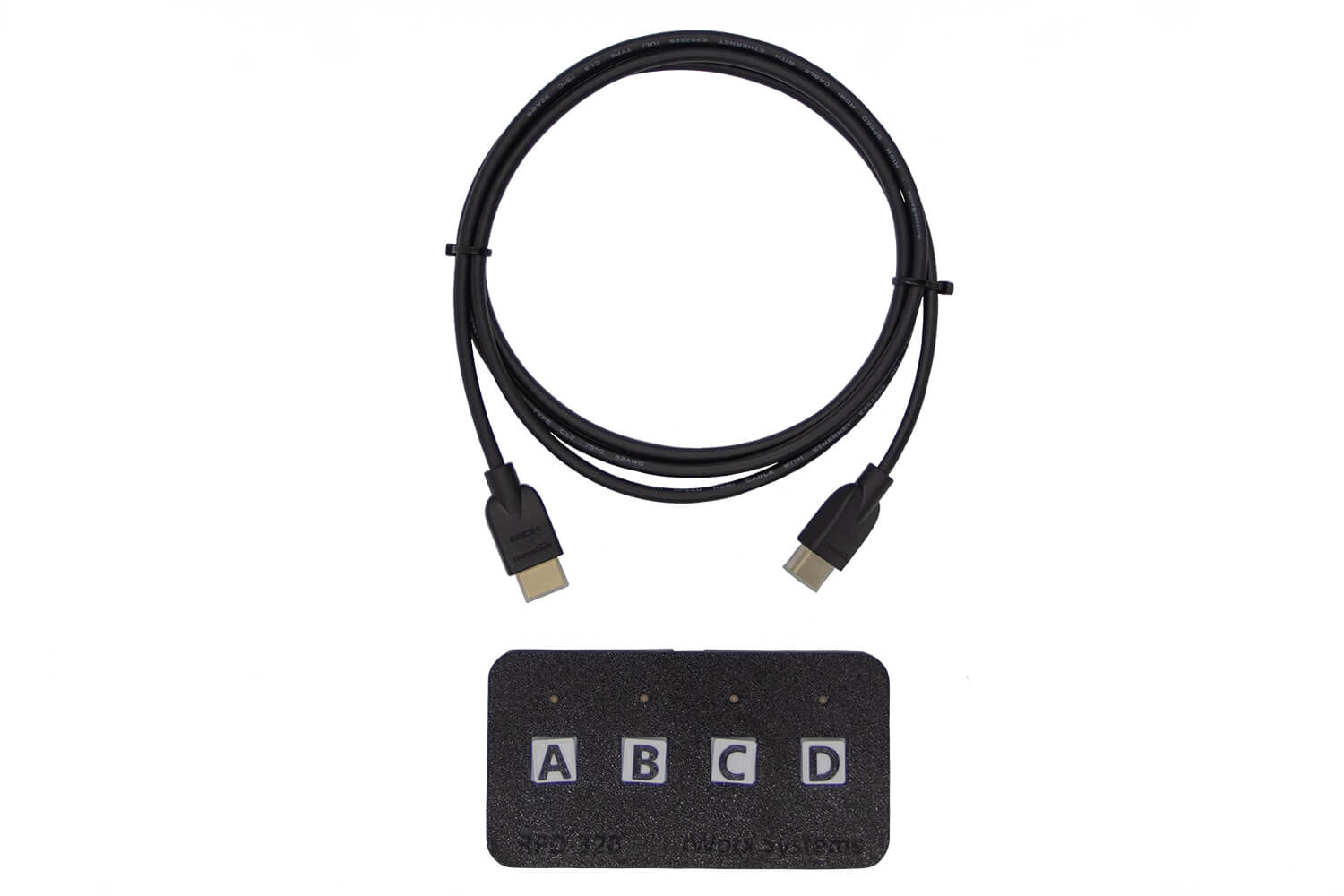 The RPD-320 4-Button Response pad is a four channel hand-held, push button switch. When any of the four buttons are pressed, the RPD-320 delivers a TTL pulse on the corresponding digital Input. Using this response marker, an experimental subject is able to indicate a response chosen from up to four alternatives!
RPD-320 Specifications
Connector
HDMI
Output
TTL
Dimensions
3.8 in. Lx 2.4 in W x 1.5 in. H
Help your students better understand concepts from lecture and retain knowledge longer with hands-on learning. Choose from over 200 different lab exercises including cardiovascular, neuromuscular and respiratory experiments!
Other Popular Experiments
HK-TR ROAM Physiology Lab Kit with Wireless EMG/ECG
iWorx HK-TR ROAM Physiology Lab Kit
Teach over 100 exercises in cardiovascular, respiratory, and neuromuscular physiology
Low Noise Wireless ECG/EMG (optional EEG)
Pre-calibrated plug-and-play sensors
Easy-to-use LabScribe software
Built-in spirometer to reduce drift
Fast set-up
Would you like to speak to an iWorx representative?

Give us a call at +1-603-742-2492 or we'll call you. Just email your name, telephone number and a convenient time to call.