LabScribe Data Acquisition and Analysis Software
LabScribe is a powerful recording and analysis software package developed by iWorx. LabScribe has an intuitive, user-friendly interface for setting up acquisition screens, calibrating signals and analyzing data. Up to 128 channels of data can be displayed simultaneously at sampling rates as high as 100,000 samples/second.
You can download the latest version of LabScribe from the User Area
User Friendly
Windows and MacOS compatible
Free Software Updates
Lab Site License
Easily Import and Export Data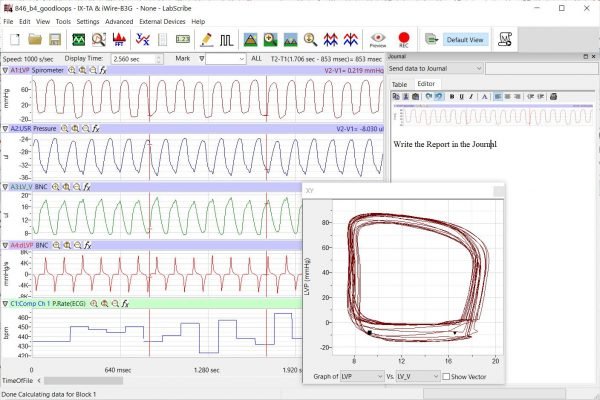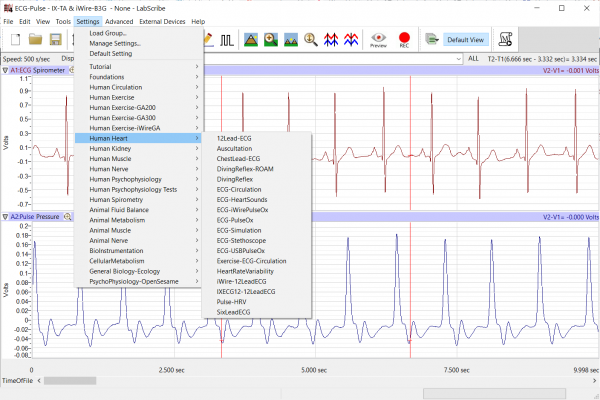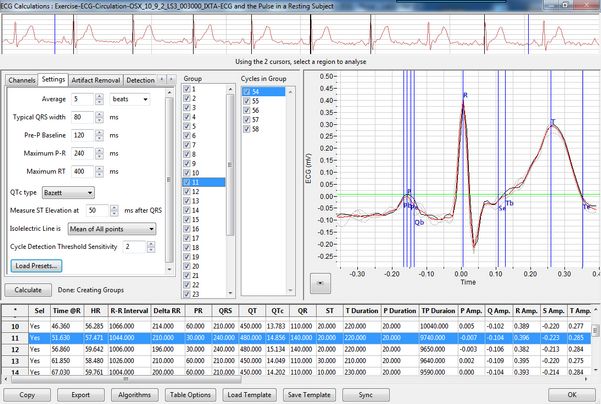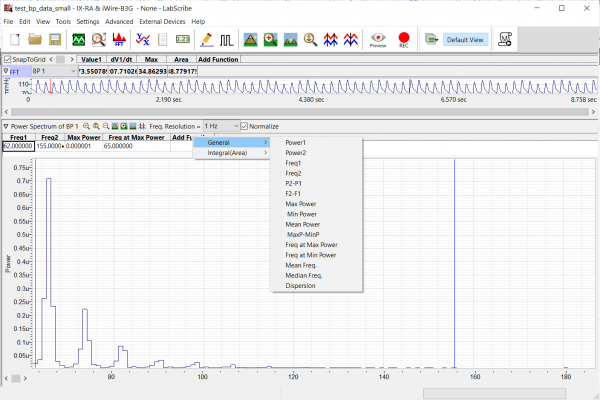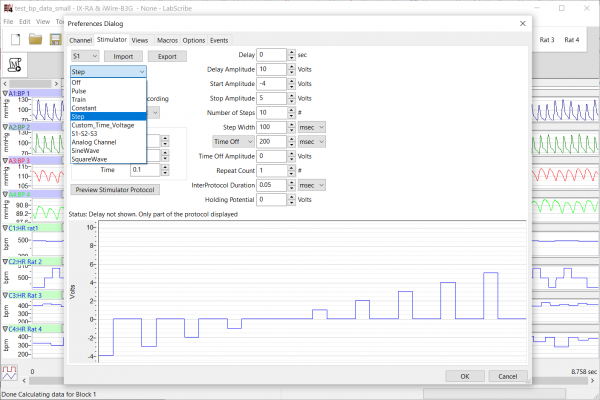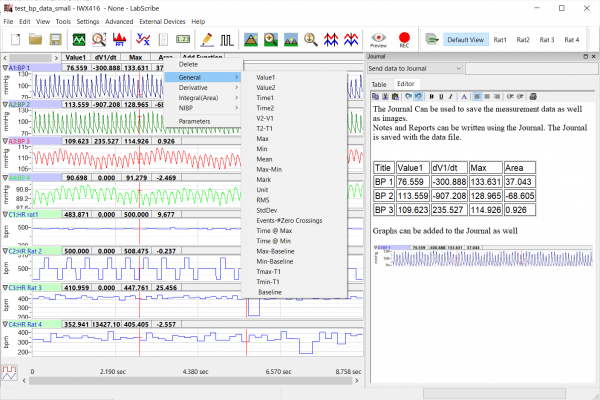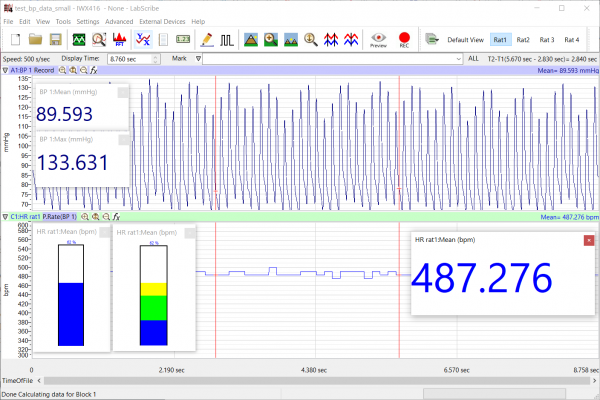 Acquire Data
Display
Analysis
Automation
Export
Computer Specs
Acquire Data
Easily convert into physical units such as grams, mmHg, PSI, etc. Simple 2 point calibration to complex multipoint non-linear calibration available.
Chart and Scope Mode
Record data continuously using Chart mode, or as sweeps using the Scope mode. 
Preset Settings and Protocols
Settings files can be created for different experimental protocols. The number of input channels, calibration parameters, graph settings, computed channels, views and analysis protocols are all saved to a settings file.
Import and apply settings from one file to another. This allows the user to apply the same settings to a set of data files that were recorded.
Built-In Stimulator
LabScribe supports various pacing and stimulation protocols with a built-in stimulator interface which allows delivery of a single, continuous, or train of pulses. Pulse durations, frequencies and amplitudes can be changed as the protocol is being delivered. 
Various protocols such as Pulse, Train, Step,  S1-S2-S3, Sine wave, Square wave, Constant and Custom Time-Voltage are available.  
Digital Inputs and Outputs
The software offers full control of digital I/O lines that can be used to count events, or control devices in the lab environment.
Display
Analysis
Automation
Export
Computer Specs
Various modules have been designed to speed up and simplify the analysis of more complex sets of data.  
Interfacing with Other Devices
LabScribe can also record data from certain other devices such as Balances, ANT+ sensors, Control Exercise Equipment, 
Record Data from ANT+ Heart Rate devices such as the Scosche, Garmin HR bands
Record Data from ANT+ Bike Power devices such as the WattBike
Record Data from ANT+ MO2 devices
Record data from Mettler Toledo Balances and other Serial Port device.
Control Exercise Equipment such as:
Trackmaster & Woodway Threadmills
Watt Bike
Lode Ergometer
Monitor Serial Port and report the serial port value as a channel
Labscribe
Macros
Metabolic
Blood Pressure
ECG
PV Loops
EEG
JOVE
Labscribe
LabScribe Tutorial Videos
Macros
Metabolic
Blood Pressure
ECG
PV Loops
EEG
JOVE
Detailed information about using the modules is in the LabScribe Manual.