Our customers have asked and we have delivered a brand new teaching system!
This system includes:
2 channels of wireless ECG/EMG, and 3-axis accelerometer
Built in Pulse-Ox, spirometry, grip force, intensity sensors
ECG simulator.
Pre-Calibrated temp, force, spirometry, and blood pressure sensors
Built-In Isolated Constant Current High Voltage Stimulator safe for human use
iWire Compatible
1 Audio output channel
Portable, can be powered from the USBC connector
And much more!
iWorx is pleased to announce a brand new version of LabScribe. Not only will this version support our newest TR teaching system, but will also continue to work as your primary software for all our recording systems.
ROAM wireless support for the new TR system
Advanced EEG and ERP Analysis updates
Burst protocol for the stimulator
Updated ECG and EMG Advanced Analyses
ANT+HR and Bike Power added for Mac computers
Setting offset for multiple channels at once
A complete detailed list can be found here.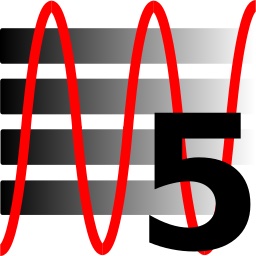 Update your iWorx Software – iWorx strives to keep up with latest technological information and
changes, thus we are continually updating and upgrading our software to work with the latest operating systems on both PC and Mac computers. Software downloads and upgrades are always free for our iWorx customers and can only be found on the
User Area
of our website. If you have not Registered as a User – simply fill out the
Registration form
, create your own User Name and Password, and when registered you will have complete access to the User site.
Please note that all iWorx Users should now be running the latest version of LabScribe 2022.8xx
Online Technical Support/Education
Our Technical/Educational Support team encourages you to visit our Web site and take advantage of all of the support and educational information that we update regularly. Our website includes a Tech Center, Video Tutorials, archives of our monthly Newsletters, and much more.
Video Tutorials – These video tutorials are a great way to see and learn about some of the techniques for using LabScribe software and lab manuals. These include: adding marks to a recording, making and saving your own PDF documents, calibration, and advanced analyses.
Tech Center – Our Support page has information on the care and maintenance of your transducers and other iWorx equipment, illustrations and videos, Newsletter archive, as well as wiring diagrams and other supporting information.
HK-TR ROAM Physiology Lab Kit with Wireless EMG/ECG