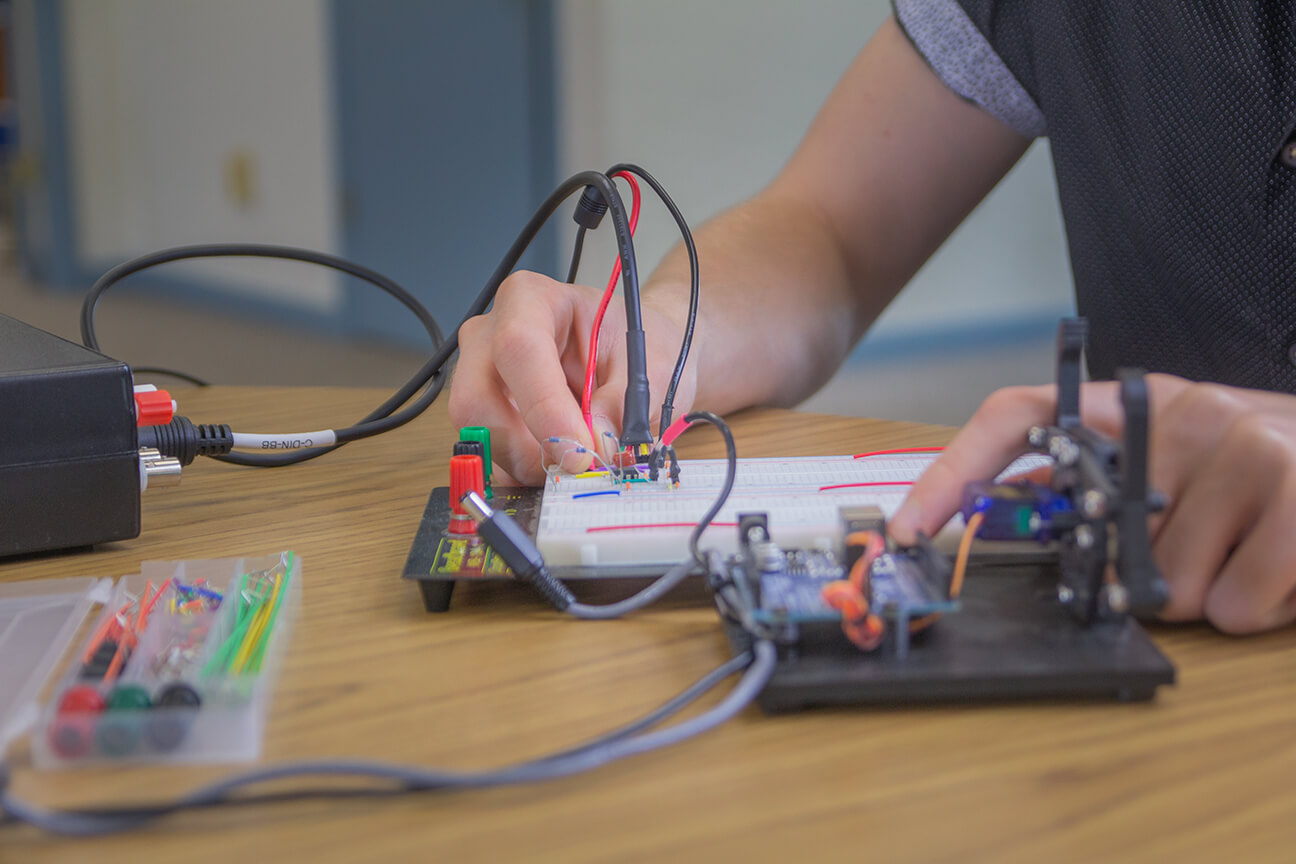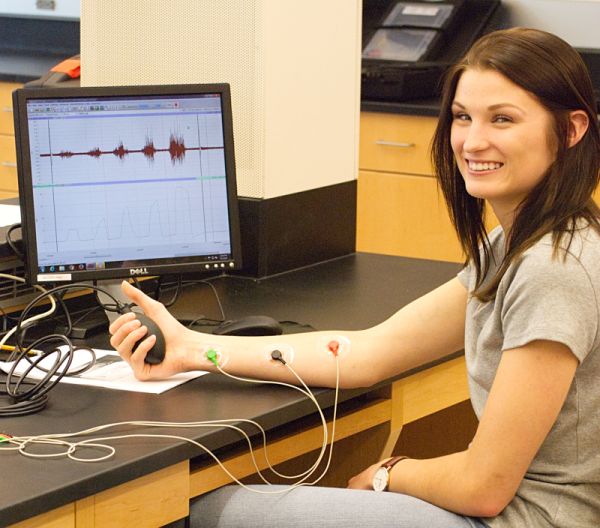 ROAM Wireless Physiology Lab Kits
Human | Biomedical | Exercise | Psychology
Why Wireless Physiology Lab Kits?
New Built-in Features

8+ Hours of Wireless ECG/EMG/EEG
Pulse-Ox
ECG Simulator, Arrhythmia Generator
LCD Display
Audio Output
Bipolar Animal and Human Stimulator 
3-Axis Accelerometer
Intensity Meter
Wireless low noise biopotential measurements

Easy-to-Use blood pressure, spirometer, and temperature sensors are pre-calibrated and plug and play operable
Built-in Sensors built-in spirometer, blood pressure, grip force, temperature and pressure sensors
Versatile record multiple signals simultaneously (i.e. heart rate, respiration and pulse oximetry)
Use ECG Arrhythmia Generator to playback irregular ECG forms-AFIB, SVT, Flutter, PVC and missed beats
Playback MIT-Beth Israel Hospital ECG arrhythmia data set
Reproducible Results consistent performance from lab to lab
Non-obsolescence iWire digital design accommodates future lab technologies
What Our Friends Have to Say
"The iWorx system has been a centerpiece in the physiology labs at Boston College for many years. The instruction manual for students is clearly and concisely presented. The technical support is top notch and incredibly helpful. The myriad of options for exploration in each body system is incredible and always being updated, but most importantly, the students come to lab eager to begin and learn something new about their own bodies. They love it!"
"We've been using our iWorx this term, very extensively (three different lab courses for a total of 5 different lab exercises, approximately 500 students have used them this term, some multiple times). and I have to say I'm VERY satisfied with how it has worked. The equipment does what is expected, students have been able to set up, run experiments and tear down straight from the instructions without having to "hold their hands", and my TA's are enjoying labs again (funny how equipment that "works" make's labs more enjoyable!). "
"I would like to mention your incredible customer support. We can keep our software updated using your web site. You and other people at iWorx are always available to help with anything, even during Christmas break! You act like there is no such thing as a stupid question."
"The iWorx kits are perfect for helping students learn physiology in an applied laboratory setting. As an instructor I appreciate the versatility of the system, which allows me to move from nerve conduction, to cardiology, to digestive physiology, and more. And the students find the system and software easy to use, and are able to generate reliable data with very little training. Overall, I've been extremely satisfied with iWorx and look forward to working with them in the future."
"My new iWorx equipment is very student friendly. The software is very understandable and straightforward with most students being able to use it the first week unassisted. The experiments are well laid out including necessary background. I especially like the many fail safe aspects to the equipment. This prevents student injury and potential equipment damage. The one thing I wish was that each kit came with its own laboratory manual. This would prevent students having to download and print out the labs (pulling them up on the lap top while doing the lab is not as user friendly)."
"The iWorx system has been in use for the laboratory section of our junior-level, human physiology course since 2006. We were looking to move to more modern and adaptable equipment for the laboratory, including a computer-based system for data acquisition. The combination of hardware and software offered by iWorx, coupled with the manual of experiments that have been tailored to the system, have done the job effectively for us. Setup is fast and easy, and is greatly aided by the fact that the parameters required for a given experiment are all set simply by selecting each experiment from a drop-down menu. Data collection and analysis are straightforward with the LabScribe software. Our students enjoy using the system, and clearly learn as they work their way through the experiments. Technical support has been both quick and effective."
"iWorx systems have been used in our lab to measure vascular contractility in isolated arteries, cardiac performance in isolated perfused hearts, conduction velocity in ulnar nerves after fatiguing exercise, and excess post exercise oxygen consumption in swim trained athletes as well as ventilation and respiratory quotient in athletes in response to postural changes in water, upper and lower body swim training, cold water exposure, and core body strength training. Students have found the systems easy to calibrate and reliable. I have found the amplifiers nearly indestructible. The extensive array of parameters that can be evaluated with the systems affords greater opportunities for students to ask mechanistic questions and yet still propose projects of their own design."
"I did my first full lab with the equipment yesterday with fabulous results. Physiology Lab at Louisiana College is going to be so much fun this semester. Thanks for making such a great system. "
"The materials you provide for the experiments are invaluable and allow my biology majors to learn about the equipment and organize the labs under my direction. The labs are always successful."
"I must say the customer support for iWorx has been super, and it's a pleasure working with you."
Thanks to iWorx, Irvine Valley College has been able to offer incredible neuroscience learning experiences to first- and second-year college students. Accessible and helpful staff worked to help us obtain the right equipment for our needs. The experiences our students acquire performing EEG, GSR, EMG, and other neuroscience measurements allows them to transition directly into university research labs when they transfer.
"A couple weeks ago, I dusted off an old piece of equipment (iWorx: IX-228S Data Acquisition System) that had been purchased with the goal of performing Heart Rate Variability (HRV) analysis, but which "allegedly" nobody could ever get working. As a logical first step, I e-mailed tech support  not expecting anything beyond the traditional "we no longer provide service or support for that product" letter. Much to my surprise, not only was I contacted by tech support in a matter of hours, but was given a free software update to the newest version (LabScribe3) and subsequently invited by tech support master Judi D'Aleo to a training session (via GoToMeeting) where, she walked me through the process of creating my own custom EKG recording settings. Then the very next week, when I wanted to export my R-R interval data to a third party HRV software for in depth analysis, Judi immediately contacted their engineers and by the end of the day (literally), one of their engineers (Ashish More) had created and sent me a patch to seamlessly integrate the two systems. I've honestly never seen anything like it. The customer service at iWorx is unreal!!!"
I really value the flexibility in the iWorx protocols that allows students to engage in hypothesis-driven investigation. I'm using the kits in my 400 level A&P course tailored for pre-med and pre-professional majors. The newly designed MCATs place an even greater emphasis on scientific inquiry/hypothesis testing than ever I really value the flexibility in the iWorx protocols that allows students to engage in hypothesis-driven investigation. I'm using the kits in my 400 level A&P course tailored for pre-med and pre-professional majors. The newly designed MCATs place an even greater emphasis on scientific inquiry/hypothesis testing than ever before. I have several labs that span 2 weeks where the students follow the iWorx protocol the first week and then conduct hypothesis-driven experiments of their own design the following week. For example, one group recorded the EOG following response from a subject after they spun him in a chair until he was dizzy (with safety considerations in mind). They were thrilled to watch and record the resulting nystagmus. It is very gratifying to see my students get excited about learning!