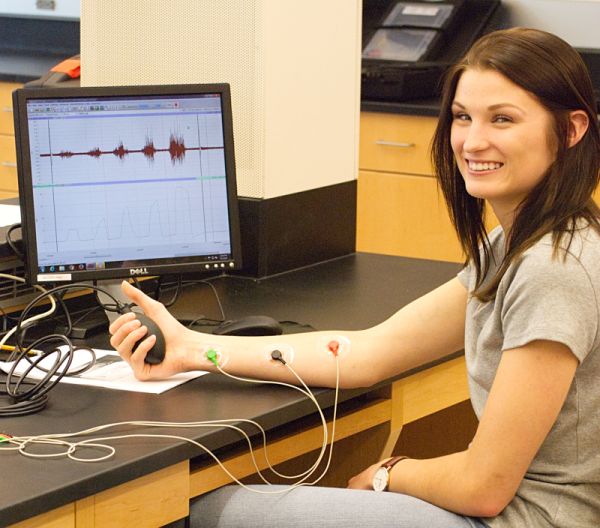 This has been a school year like no other, with hy-flex, hybrid, remote, and some face-to-face learning & teaching. We have all had to get creative in how we presented materials and then had to choose what got
sacrificed because of social distancing guidelines. Physiology labs seem to have been the hardest classes to really get to work well. Though iWorx did provide free analysis software and data files for you to use with your students, this is only a substitute for the learning that occurs best in person.
With that in mind, we suggest getting a grip on your Fall labs by including some fun Muscular Systems lab in your course. The nice thing about these labs is if you still have to be socially distant, you can still do these labs in person, in real time, and students will be gathering real time data collected from each other. So much better than just looking at a pre-made data file.
Get a grip by doing the EMG-Grip Strength lab and teach you students about recruitment and fatigue.
Then move on to Human Muscle Twitch and show them the concepts of threshold, summation, and tetanus.
And, finally, the Antagonistic Muscle lab shows the concept of how muscles work in opposing pairs or groups.
These labs can be completed in any order and will give you and your students activities to do to demonstrate these sometimes confusing topics.