PC Computer and USB cable

iWorx data acquisition unit and power supply

Uncoiled, small, metal

paper clip
NOTE: This procedure can only be completed on a PC. Once completed the systems will work on both PC and MAC computers.
Download and install the latest version of LabScribe

Use the USB cable to connect the computer to the USB port on the IX-TA-ROAM

Plug the power into the electrical outlet. Insert the plug on the end of the power supply cable into the labeled socket. Use the power switch to turn on the unit. Confirm that the power light is on

Launch LabScribe

Make sure you see the Hardware Found message, click OK

Click Edit → Preferences → Hardware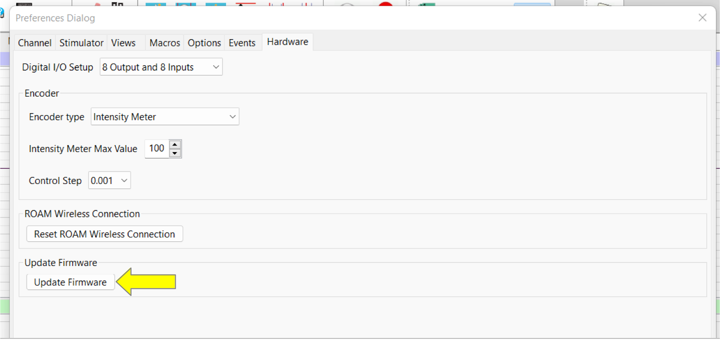 6. Click Update Firmware
A new screen will open

Follow the directions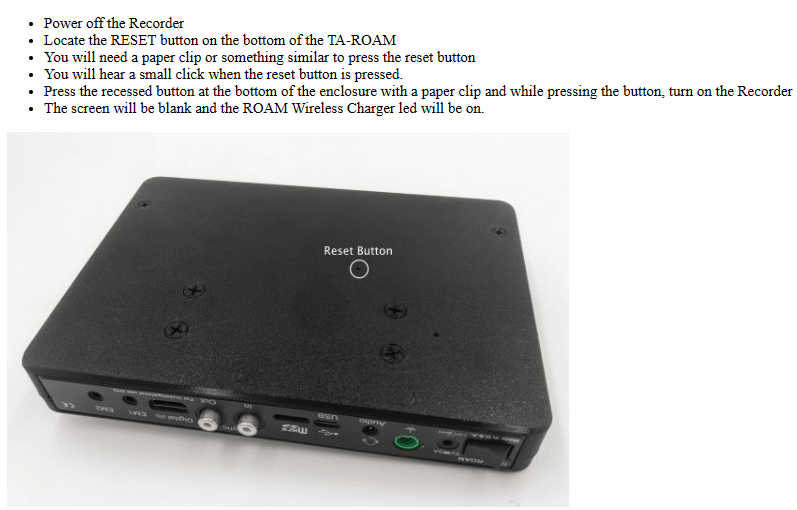 Click OK and continue to follow the onscreen directions
Once the firmware has been updated, the TA-ROAM will be ready to use as normal.