The Latest Generation in Lab Kits: IX-TA-ROAM Lab Kits
Over 100 step-by-step built-in lab exercises
Pre-calibrated sensors
Quick setup
Includes all hardware, software, and courseware
Circuit Design and Breadboard
MatLab, LabView, and C++ Drivers
Trusted by over a thousand colleges and universities!
The UBIK-TR Ultimate BioInstrumentation Physiology Lab Kit includes all of the necessary hardware and components, LabScribe software and expertly written courseware to teach 85 experiments and more than 200 exercises in biosensing cardiovascular, respiratory, and neuromuscular physiology. The UBIK-TR kit also allows the student to signal condition, biosignals acquired from biosensors.
Previous Generation Teaching Kits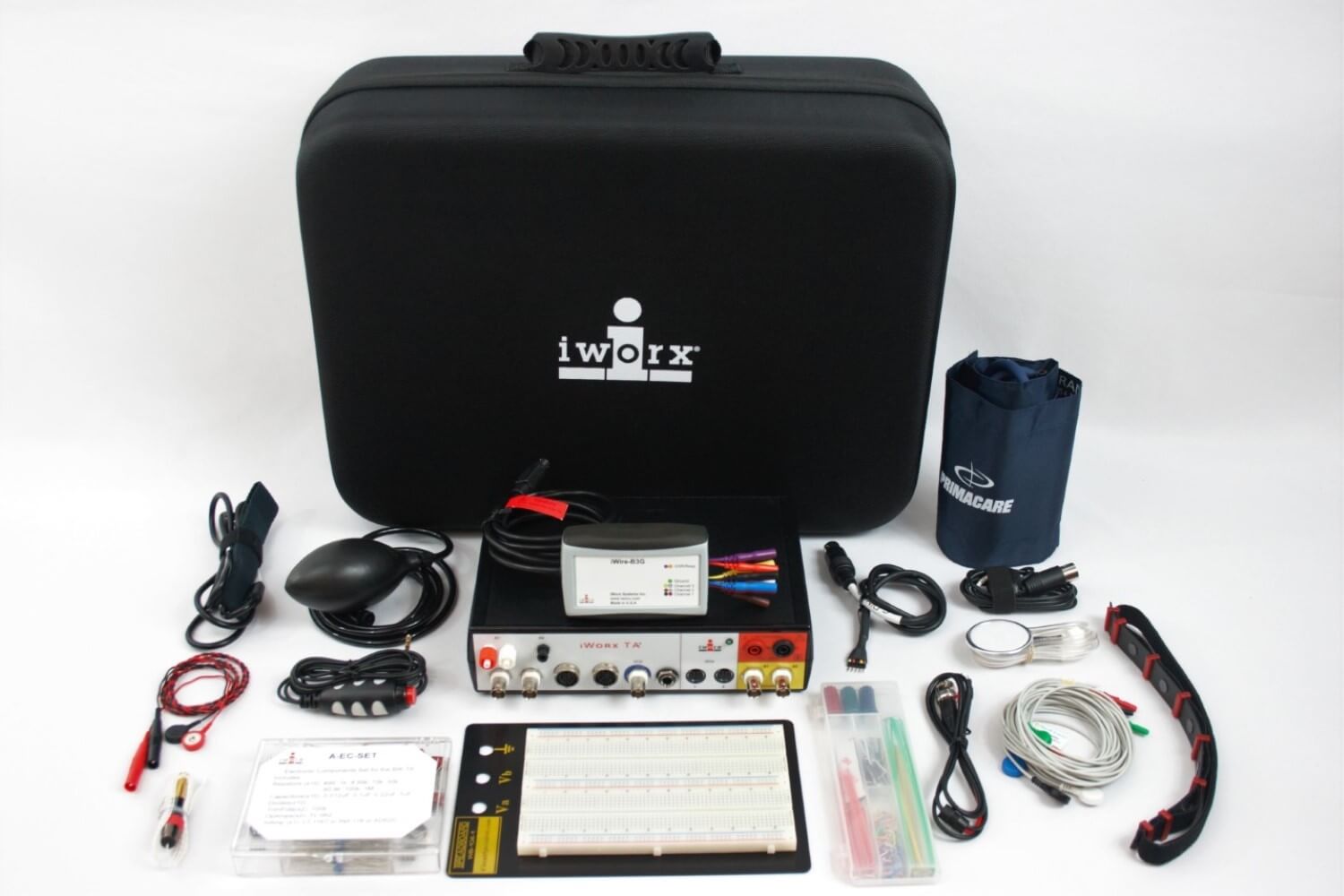 Step-by-step instructions
59 lab experiments
Quick setup
Adaptable to any lab manual
Step-by-step instructions
Over 200 exercises
Quick setup
Adaptable to any lab manual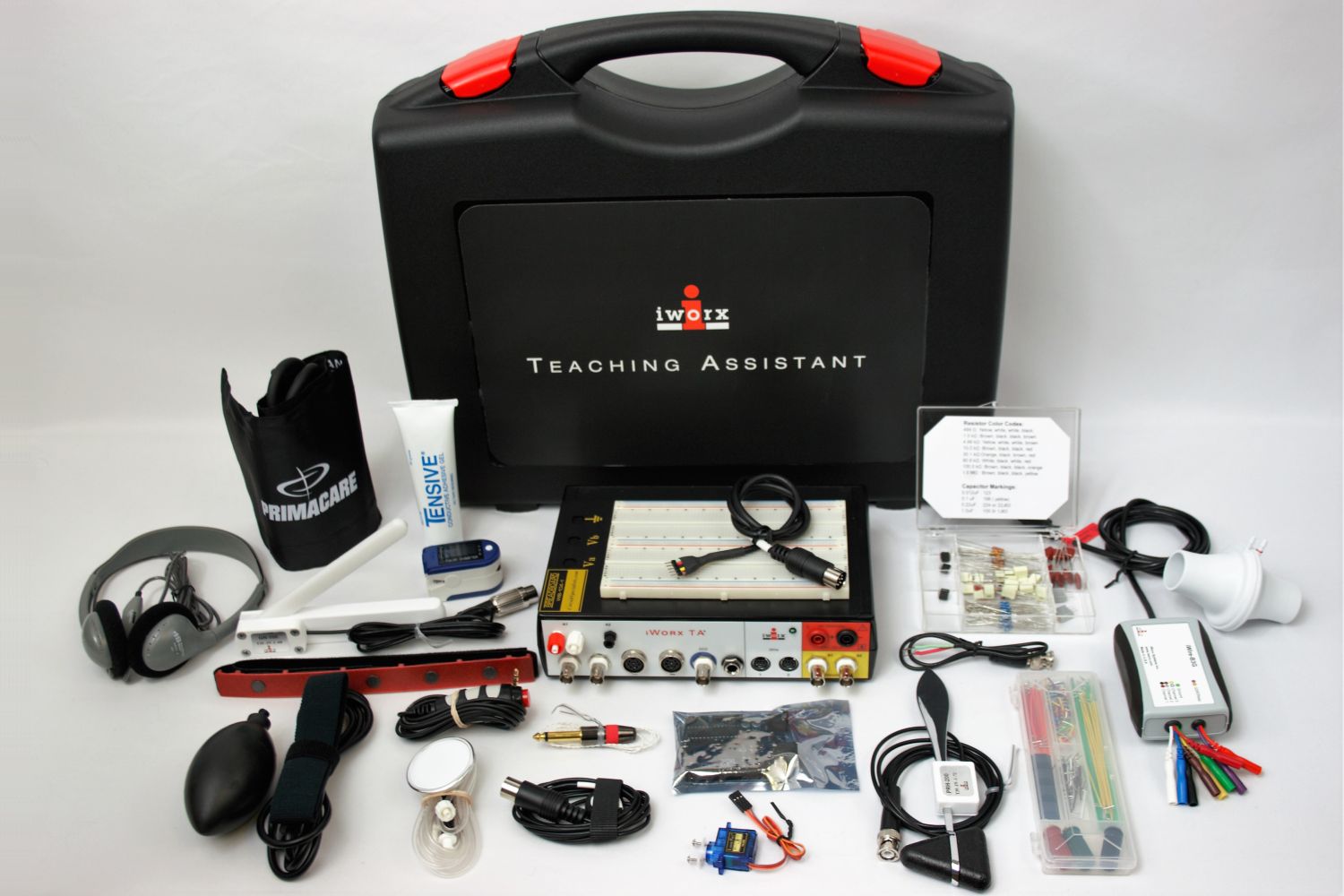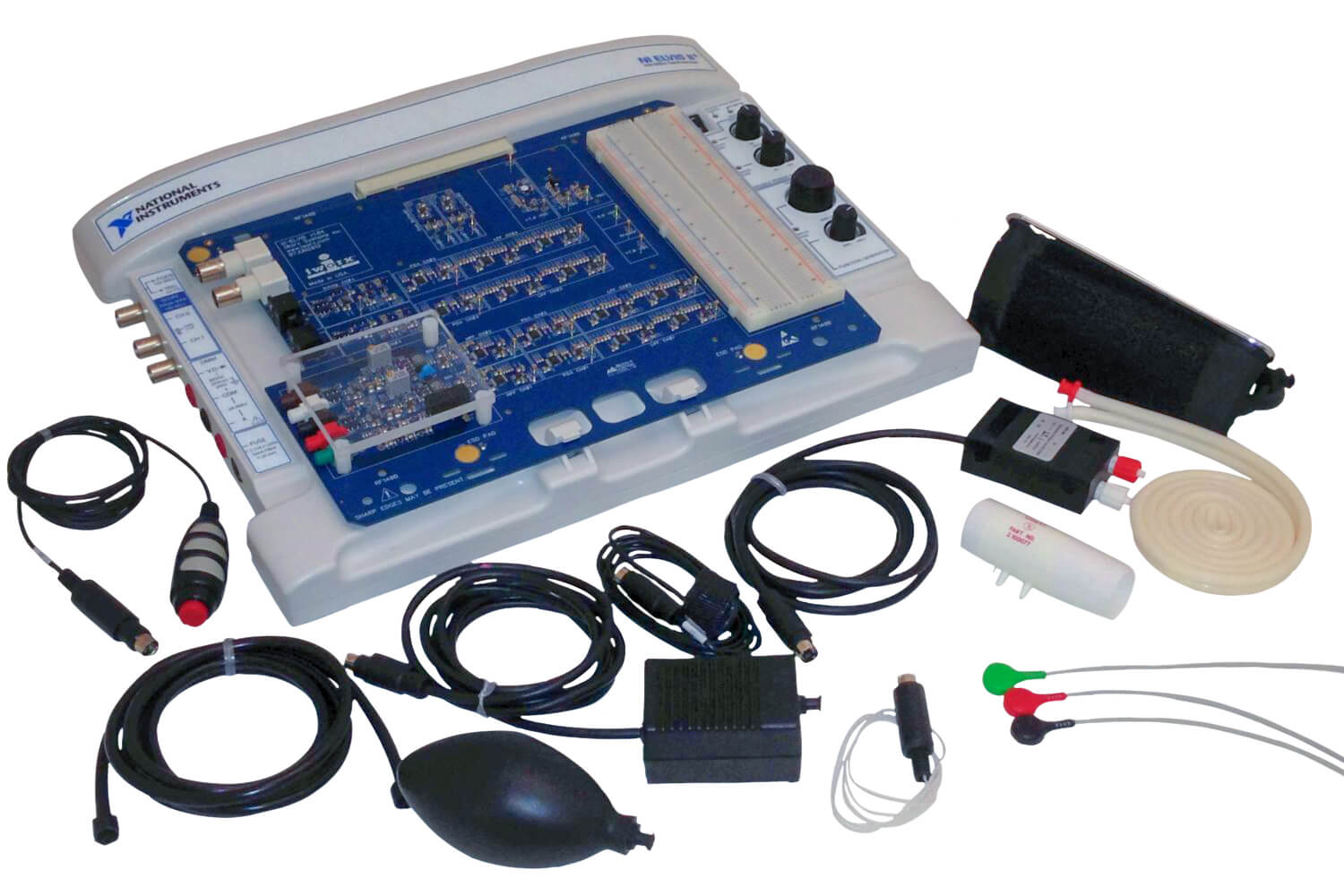 iWorx provides various teaching systems compatible with National Instruments Hardware and LabView.  This provides a solution for biomedical engineering programs where basic human physiology and virtual instrument design are the priorities.